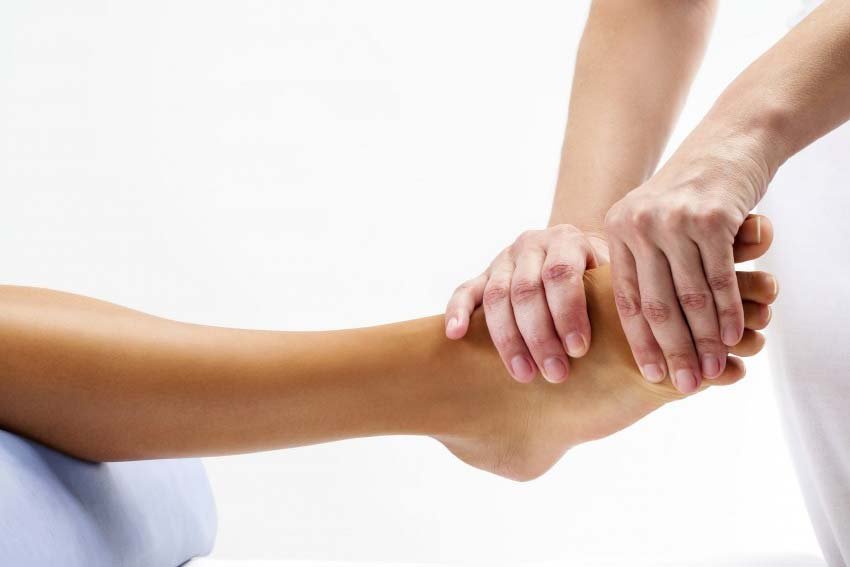 Research shows that millions of people face severe foot and ankle injuries each year. Swelling, stiffness, severe pain, and various deformities are commonly faced by people with foot injuries. Foot injury treatment for minor conditions such as flat feet, warts, bunions, and corns is done by specialists. Sometimes these injuries can create severe musculoskeletal problems that must be treated as soon as possible. There is a total of 26 bones, joints around 33, and various muscles, ligaments, and tendons. People need to realize how vital it is to get checked before any serious foot ligament injury.
8 Common Types of Foot Injuries
Achilles Tendonitis or Tear
Achilles is one of the largest tendons in the human body. It is connected to primary calf muscles and bone in the heel. These tendons run down the ankle and are highly susceptible to wellness and inflammation due to overexertion. Achilles tendonitis is a condition that requires foot injury treatment as soon as possible. Procrastinating treatment can not only cause foot tendon injury but being a foot tendon injury. The proper physical examination must be done or order MRI to make sure that the injury does not worsen.
Ankle Sprain
Ligaments are tissues that offer strength and stability to joints from one bone to another. Ligaments provide support to the joints to move far and side to side. Due to exertion, sprains occur. Foot ligament injury can severely impact the syndesmotic ligament that runs down from the knee to the ankle. Sprains are considered to be minor and can be healed through ice and proper rest. Persistent swelling or foot tendon injury can be an indication to visit the clinic for treatment. Repeated sprains or sudden heel pain without injury are not a good sign and can ultimately lead to arthritis.
Stress Fractures of the Foot
Repetitive force or vigorous leg exercise might cause microscopic damage to the foot. Acute and stress fractures can be a reason for some particular traumatic injuries. They will repetitively cause foot tendon injury which will accumulate over time. Tiny cracks can occur if the bones and their supporting muscle does not heal over time. Stress fractures cause foot tendon injury which can change a person's regular physical activity. Foot ligament injury and stress fractures can be extremely painful and affect the Navicular and Sesamoid of the Big Toe.
Fractures of the Ankle
Small stress fractures can cause a traumatic impact on the body. Ankle fractures and ankle sprains are much different from one another. Patients usually confuse these which causes wrong Self – diagnoses. Proper specialist treatment is very essential to avoid these issues. Foot ligament injury and an ankle fracture have painful symptoms such as blistering, deformity, swelling, and bruising. These are some serious symptoms that you need to look out for. An orthopedic ankle specialist will help you to go through proper procure and reduce pain as quickly as possible to eliminate the risk of infection.
Plantar Fasciitis
This is one of the most common reasons for a regular foot tendon injury in adults. About 2 million patients suffer from this problem each year.  The fascia band of tissue located in the arch of the foot gets swelled. This can cause pain in the foot thumbnail and heel of the foot.  Mostly the patients that suffer through these conditions complain about foot tendon injury. This issue can be easily solved through proper rest and stretching regularly. You are not alone! Most adults suffer from this condition and it is treatable.
Sesamoiditis
Sesamoid bones are pea-shaped looking under the balls of the foot. This helps the toe to move smoothly. Activities that can cause pain in the foot such as running can cause foot tendon injury, foot ligament injury, and injury in bones and surrounding tissue. To relieve the pressure, taping, padding, and strapping will be a great help. Foot injury treatment must be done to reduce the swelling and pain.
Heel Spurs
Heel spurs can be a reason due to calcium deposits in the bottom of the heel bone. Irritation in the plantar fascia and triggering sudden heel pain without injury in the arch and heel. You need to check with the doctor for the required treatment and to remove the necessary spur.
Neuromas
High-heeled shoes are one of the causes amongst many for compressing the nerves in the toes. These conditions can be called Morton's neuroma. The symptoms such as Tingling foot tendon injury and numbness can be relived through the icing, padding, or wearing a wide toe box. Low heels must be avoided during foot injury treatment.
Bunions
This is the condition where there will be bumps spotted in the bones and tissues at the base of the toe. The joints connecting to the foot can shift from their place. High-heeled shoes and Narrow toed shoes can be one of the reasons for this severe pain. Bunions can come through genetically as well. If this condition is left untreated, it can cause severe pain in the foot tendon injury that might come in the way of walking. Icing and footpads can temporality reduce the pain but treatment is very necessary.
Foot & Ankle Treatment in Ahmedabad
For additional information on foot and ankle problems, you can visit Om Physio Plus Nutrition. They will take care of all your conditions with all the necessary equipment available in the clinic. Best care is required for treating ankle and foot conditions. You can trust Dr. Niraj Patel one of the most reliable and experienced physiotherapist doctors to reduce more damage. All you need to do is make an appointment and the rest will be done by the staff for proper support and guidance.