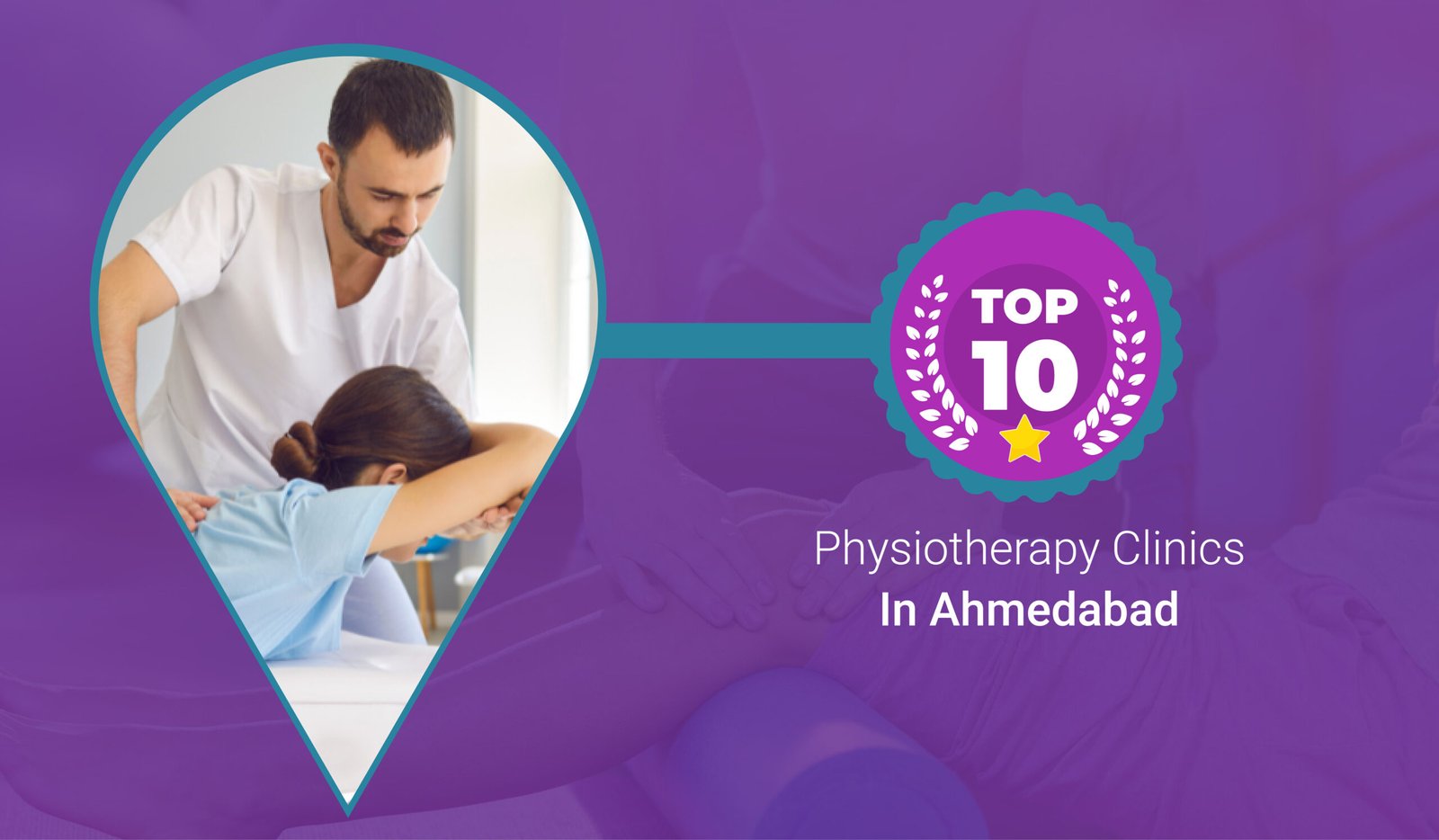 Om Physio Plus nutrition is located at 205, Central point, Ahmedabad. Run by two of the most experienced practitioners, Dr. Niraj Patel (physiotherapist) and Ms. Divya Nair, Om Physio Plus Nutrition provides healthcare support in a two-dimensional way.
One dimension providing excellent Physiotherapies that deal with problems such as:
Cardiovascular issues
Acute Back pain
Injuries
Neck pains
Another dimension ensures betterment and regulation of health by providing nutritional education.
Suriya Physio Care Centre focuses particularly on services that are only linked with physiotherapies. From heat treatment to complex orthopaedic physiotherapies, this Phisyo therapy centre promises effective recovery for their patients. Dr. Riddhi Goheal, with her 15 years of experience in physiotherapy is a remarkable practitioner in her field and this fact can be verified by the diverse feedback she gets from her patients. Dr Riddhi is a single doctor practising physiotherapy at Surya Physio Care centre and is highly recommended for focused therapeutic care.
Located at Premkunj Society, Ahmedabad
A single doctor with 8 years of experience in physiotherapy, Dr Dipal Shah runs this physiotherapy clinic. With a renowned personality, Dr. Dipal provides more than 50 effective Physiotherapy services including Chiropractic therapies. At Care Plus Physio Clinic you will get detailed knowledge about your condition and then only you will be treated with suitable therapy. This means you will get full individual attention and relevant treatment options at this clinic.
Location: 401, above Pearl women's hospital, Ahmedabad
4.    Swastik Physiotherapy & Wellness Clinic
With affordable consultation fees, Swastik Physiotherapy & wellness Clinic brings a more confined set of treatment options. This is to specifically treat the patients with specific issues at the hands of an expert. At Swastik Physiotherapy & Wellness Clinic, the single concerning Practitioner is 3 years experienced, Dr Shail Bhatt. With nuanced medical techniques, Dr Shail is able to make his name as a well-able physiotherapist in Ahmedabad
Location: Galaxy Road NH.08, Ahmedabad
With more than 182 positive feedback stories and a 5-star rating, Practo Physiocare Multi Speciality Physiotherapy Centre provides up to 20 most effective physiotherapy services. Some of these services are:
Neuro physiotherapy
Tennis elbow treatment
Laser Physiotherapy
Back pain therapy
Dr Ravi Akbari has an expanse of experience in Physiotherapy for the past 15 years. Providing targeted treatments for specific issues, he has been rated as one of the esteemed physiotherapists in Ahmedabad
Location: B-411, Dev Aurum Corporate, Kailash Parbat Chat Building, Anandnagar road.
This physiotherapy clinic is run by Dr Dixit N Vasani. Dr Dixit is well known for providing hundred per cent satisfaction to his patients who suffer from conditions such as:
Injury due to trauma
Spine injury
Inadequate athleticism
Chronic knee pain
Dr. Dixit, with his 14 years of experience in physiotherapy has made such an impact that every one of his patients recommends him to others by explaining how satisfying their own treatment was.
Location: 9/10/11 Palm Glory 2, Ahmedabad
Being the most experienced physiotherapist in this blog, Dr Shivali Saraiya happens to be with a background of 33 years when it comes to treating patients with her physiotherapy techniques. She is the head practitioner at Aaditya Physiotherapy clinic which offers more than 45 diverse physio treatment options.
Aaditya Physiotherapy clinic also offers care for hormonal correction and fitness regulation in women. Moreover, at this clinic, certain related programmes are also held from time to time for improvement in the knees, posture, back pain etc.
Location: 201, 202, Aditya Plaza, Jodhpur, Ahmedabad
8.    Advance Physiotherapy clinic
In this physiotherapy clinic, Dr Ankita Patel happens to visit most frequently. She is the kind of physiotherapist who is known for explaining the condition to the patients in a way understandable to them. This lets her maintain the doctor-patient relationship to the level of being able to understand herself and the needs of her patients.
Location: 108, Ratna, High Street Complex, Ahmedabad
This physiotherapy clinic specializes in pain management. Dr. Mohit Modh, treats his patients with his 12 years of experience in this field. Being an expert, he offers more than 15 physiotherapy services focusing mainly on pain relief and rehabilitation.
Location: Today Square Building, 120 Feet Ring Rd, Ahmedabad
10. Seva Multispecialty Physiotherapy Clinic
Offering Dr Madhur Thawani, Dr Jayati Chadri and Dr Maitri Patel as three of the most experienced and recommended physiotherapist, Seva Multispecialty Physiotherapy Clinic provides the most targeted treatments at affordable costs.